Refresher Driving Lessons in tower hamlets
Refresher Lessons in tower hamlets could be for you. They are designed to give you the confidence you need to drive by yourself, but with the assurance of having a qualified instructor by your side.
Refresher lessons can be taken in any aspect of driving, for example parking, driving manoeuvres, general driving, roundabouts etc. The refresher lessons can be tailored to your own personal needs. Refresher driving lessons are charged at the same rates as our driving lessons.
Intensive Courses in tower hamlets
If you have passed your theory test and want to pass your practical test as soon in tower hamlets' as possible then an intensive course could be for you. A crash driving course would be carried out over a 1 or 2 week period. These can be done over 10, 20, 30, 40 hours or more depending on previous experience.
To ensure that you are catered for correctly, an assessment would need to be carried out to see how many lessons you would require. This initial assessment would give us an insight to what you can already do, and also which areas are weaker and would need working on. The assessment will be a 2 hour drive.
The intensive course in tower hamlets would typically be run over one or two weeks, concluding with the test at the end of either the first or second week, or some time the following week. The total cost of the course would also include the use of the car for the practical test.
---
Driving Instructor Training in tower hamlets E1, E2, E3,E13, E14
To become an ADI (Approved Driving Instructor) there are three stages to go through. Firstly there is a theory test, which consists of 100 multiple choice questions over 4 different sections, to pass this part of the test you would need to get 85% of the questions correct. There is also a hazard perception test which is a number of video clips where you have to identify and react to hazards within a certain timescale to score the highest score.
Once you have passed the theory test, you would then need to take an advanced driving test. This is to demonstrate to an examiner that you are capable to drive to a high standard, this would then set you in good stead to pass on your experience to learner drivers.
Once you have passed this section, you can then obtain a pink trainer driving instructor badge which enables you to teach pupils to drive and gain the experience required to pass the final test.
You will then be required to take a third and final test to show your ability to teach learner drivers the skills required to be a safe and competent driver. This test is done in two sections, the first part of the test is designed to show how you would teach a complete beginner to drive, by explaining everything in great depth to make things as clear as possible.
The second part of the test is then to teach a more experienced driver showing how you adapt the level of your instruction to their ability enabling the learner to show the knowledge they already have and for you to give extra hints to improve there all round knowledge.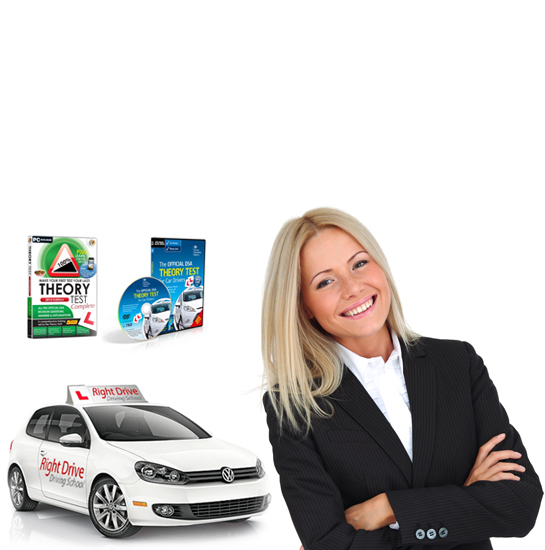 ---
Want Cheaper Car Insurance?
Once you have passed your practical driving test, you then have the opportunity to increase your driving experience with pass plus. It is a course designed to give you experience of different road situations, it covers six modules:
| | |
| --- | --- |
| Introduction and town driving | All weather driving |
| Rural roads | Driving at Night |
| Dual carriageways | Motorways |
Each different module will last at least 1 hour, to ensure that the subject is covered fully. Most of the above will have been covered within your normal driving lessons, with pass plus it puts more emphasis on driving positively and looking at a range of different situations.
Once you have passed all the different modules, you will then be given a certificate (Which is issued by the dsa) this then will be used to get discount with various insurance companies.
(A list can be obtained from your driving instructor)